What kept us busy last year. 2017 in a wrap.
Our very own Marta is a marathon runner so I thought it would make sense to use running as a metaphor of 2017 at Eataway. A marathon it was, indeed. However, that long distance run was full of sprints that helped us to maintain a high endorphin level. We were: cooking, eating, sharing great times. 2017 in a wrap, here we go.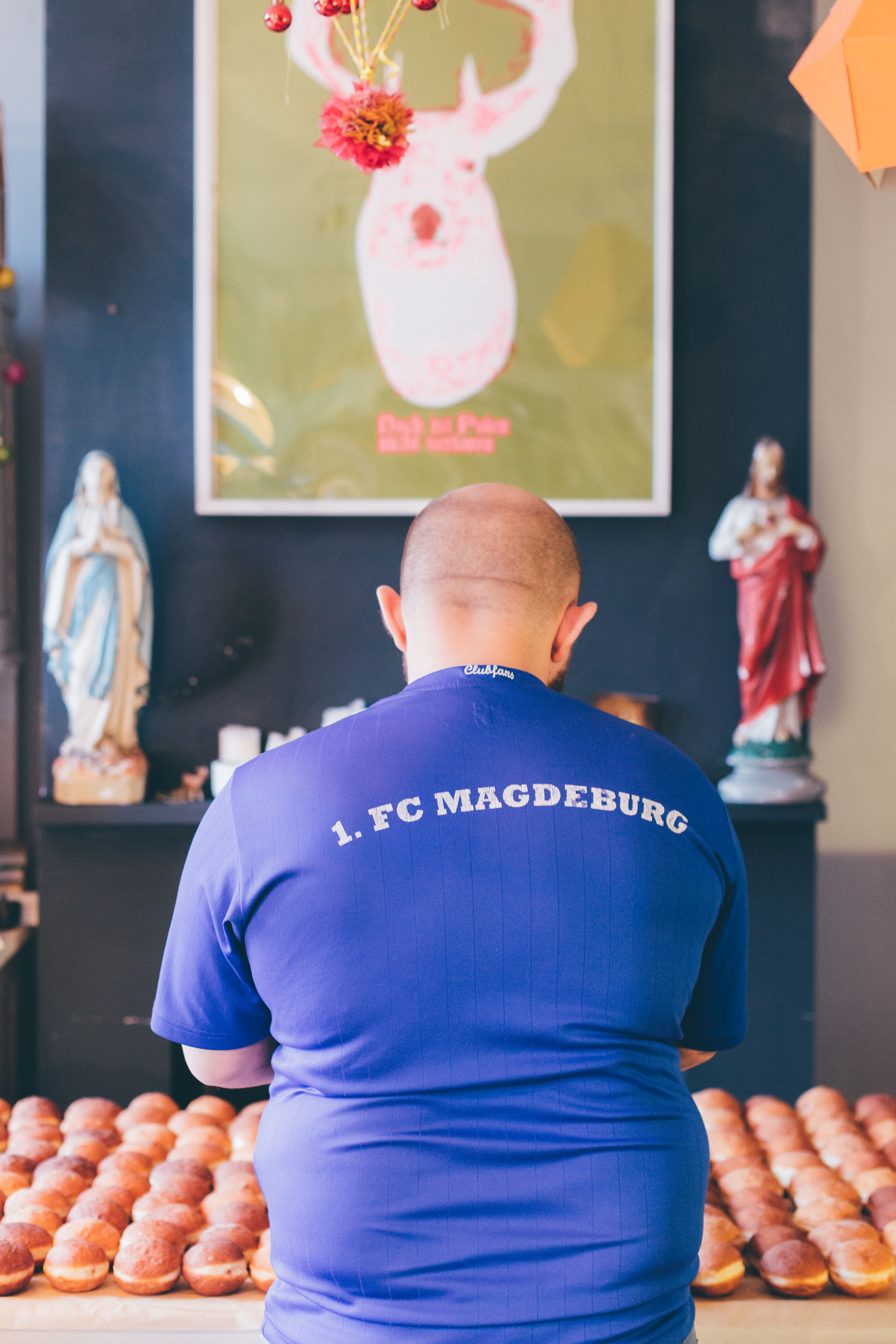 Donuts, doughnates
A year started high for us. Have you heard about Fat Thursday (Tłusty Czwartek)? There's this vast tradition of stuffing yourself with sweet, deeply fried doughnuts - typical Polish doughnuts are called Pączki and slightly different to its globalised cousin. You won't find a hole inside, what you might find though, is a rose filling. Knowing all the granny secrets and receiving a helping hand from our favourite pastry chef - Konrad, this special day made us make doughnuts like crazy and do something good for the community, at once. For every doughnut someone ordered, we delivered a doughnut to the homes of the elderly and lonely Cracovians. They came out great, the best feeling, though, was that we could do something together. By the way, have you ever tried making 400 doughnuts at home? Mission (almost) impossible… unless you have a great company in the kitchen.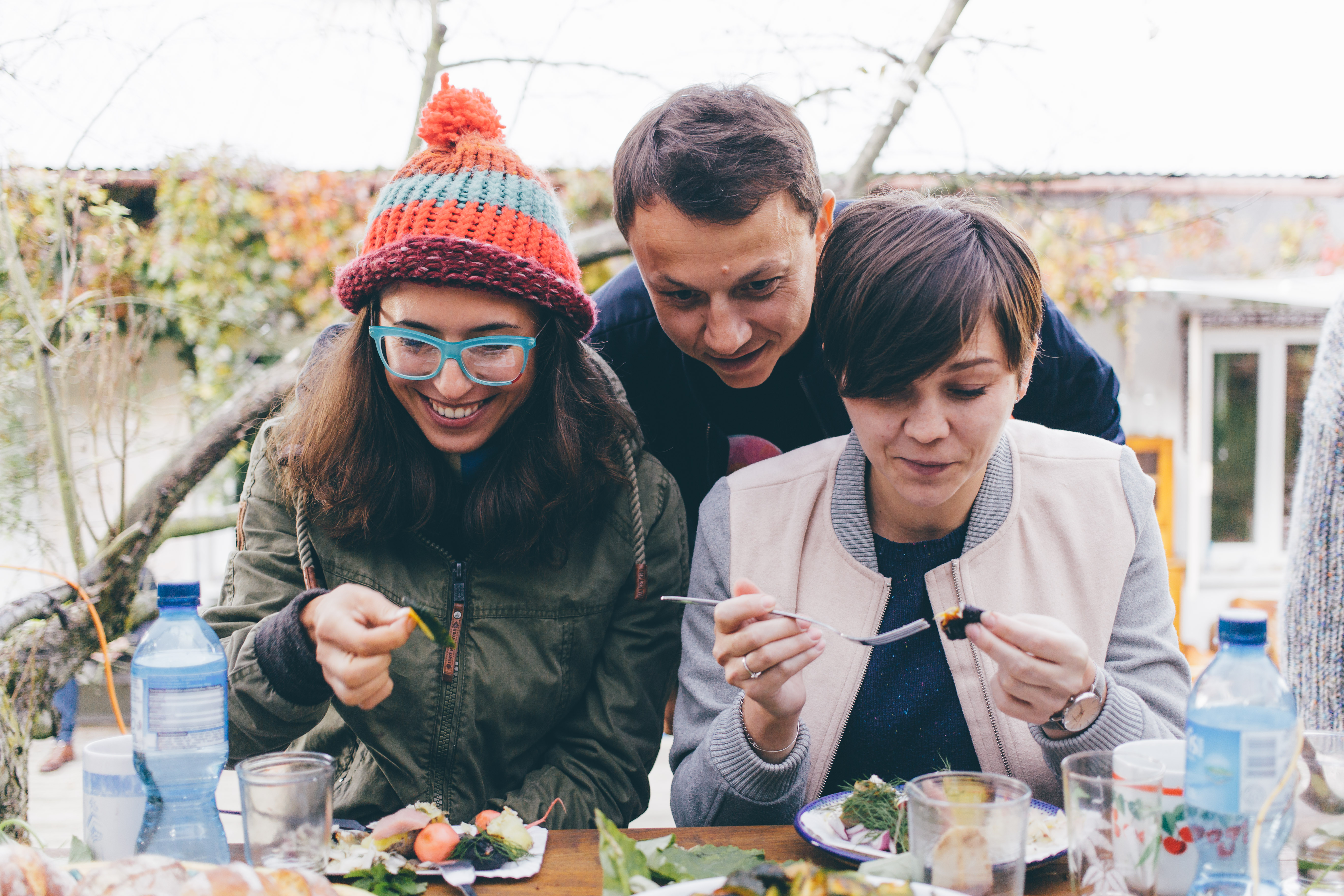 A year of workshops
The most awesome workshops in the universe take place in… Marcyporęba. And at Sheuli's place. 2017 was a year of sharing all the tips, secrets, passing the tradition and learning. Is there a better way to learn than getting your hands onto a dough or… fermenting something? Dozens of Eataway guests learnt the craft behind pierogi - the Polish Dumplings, while the brave ones explored the not-so-mysterious world of kiszonki and got a master's class on kimchi, fermented lemons and fish. Sheuli's Indian cooking classes were a treat for the ones looking to find those authentic aromas in their homemade curries. Seeing so many happy faces, proud of their homemade produce, is something we definitely want to see more often!
TEDxWarsaw - Marta on stage. Eataway on stage.
It's a good one to remember! You should have seen Marta's excitement before she took over the mic at TEDxWarsaw's stage and then, a huge picture of Mira in the background - a moment for everyone involved in Eataway to feel proud. What a feeling to see that the meal sharing revolution we're working on hard is recognized and appreciated. A motivational kick to work harder and share more, as well. Marta was invited to talk about our "Tinder for food" at Be Yourself conference organised by Warsaw's Women Entrepreneurs Network, where not only we get to spread the Eataway love, but also met loads of fantastic women - loads of fun on all levels!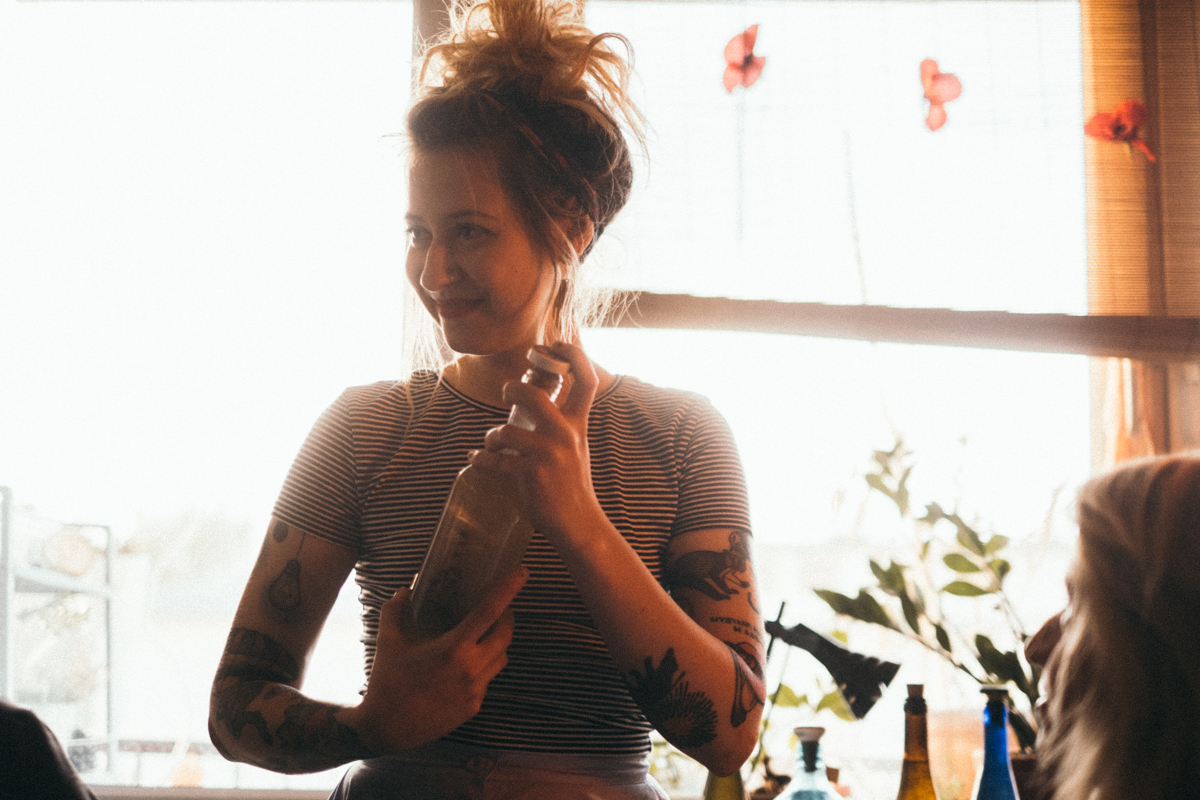 Warsaw eats, too…
Well, Marta's story reached more than a thousand of Varsavians during TEDxKraków and another thousand of superwomen at Be Yourself conference. Our presence in Warsaw this year was not only about talking - plenty of passionate homemade chefs hosting meals are making our days brighter every day. We're taking off, come and visit Marta and experience her gotowańsko, try Bengali magic served by Anika or premium British menu with Anna and Elliot. Last but not least - Emilia surprises us with her culinary inspirations - cooking mainly from far far East.
… and so does Florence, Vilnius & Barcelona
We've seen more and more people open their homes all over the world. This year we've helped to connect food lovers in places we wouldn't think we'll reach. What a surprise it was to see Patrizia teaching her guests to make the real Italian pasta, same for Ruta, Vilnius native, offering her homemade specials. Eataway happens also all over Poland; Krzysztof is on a mission to turn Toruń towards meal sharing and so is Magda in Gdańsk. Just lately, we've got a cook from Istanbul joining us, woo hoo! At the same time, our cooks in Kraków are reaching 500 reviews – bravo Mira!
When you're really busy
You might not have much time to sit down and enjoy a meal. However, everyone loves homemade food, don't you? We've been thinking about it A LOT, asked our cooks what could connect them with those who would love to try their food, but have a tight schedule. That's where the homemade products and hot meals come in. Our cooks offer their homemade goods or meals for the busy ones to come and pick it up. While it's still in the testing phase - you're welcome to try out a Matcha Cake from Suzann or Sheuli's Ladoos?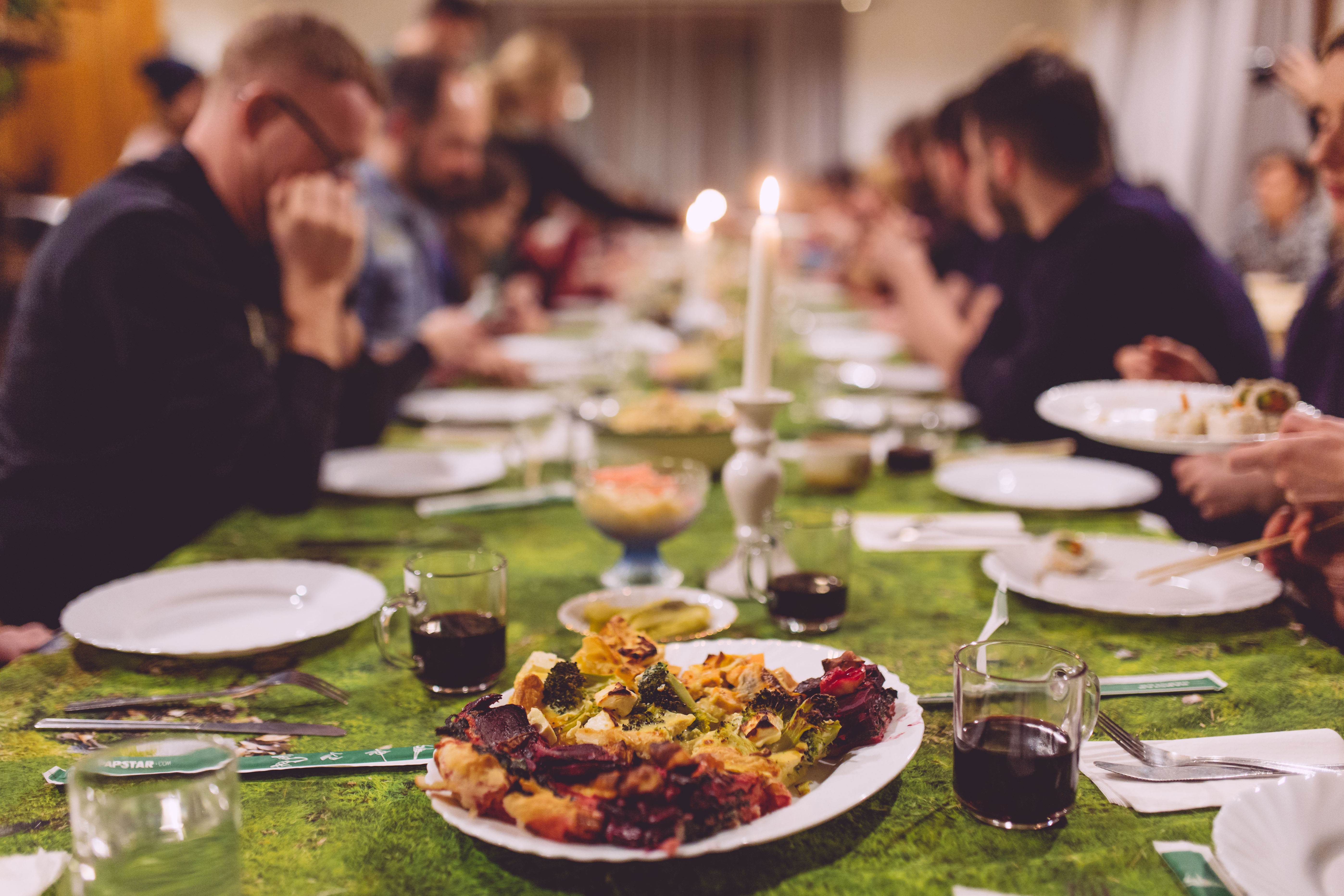 If the kids are united…
… magic things can happen. If you got here, you must have seen that there was hardly a time to slow down, yet still, we tried to go a bit beyond, one step further. What we've learnt this year is that meal sharing, cooking together breeds a great potential for helping those less fortunate while being extra fun at the same time. Our cooks stood as one to help disadvantaged kids from the Kraków, Chechnyan kids stuck on Brest Station or lonely seniors under Social Welfare care. We've even encouraged Poles to open up their homes for Christmas - wasn't easy, but we did it! The beauty within is, that we could not to it just by ourselves - having such engaged cooks along with your support is simply priceless. Having some fantastic companies back us with their goods helped us to do more and better - thank you Kuchnie Świata, Naturalny Sklepik, Eko Stragan at Plac na Stawach and Hayka Design. It may have caused some of us a sleepless night or two, but I can bet, ask someone and you'll learn it had been worth the effort. It all helped to keep that endorphin level high. We all share.
2018, here we come
More than a 3000 guest happy, only in 2017. Goals for 2018: more time spent together, more friendships made around the table and more of us finding that joy of sharing a meal. Sharing marathon continues, it apparently just started. Krzysztof hosted Young-Ju during the New Year's Day and something just clicked, he's now planning a trip to Korea to visit his newly made friend.
#becauseweshare
Marta, Mark, Will & Maciek
Eataway
Photos by Michał Lichtański and Natalia Kontratkiewicz